We (me,
_krystalena, and
flick_ demolished a Johnny Depp (hot fudge cake sundae thingy of doom).



On the left is
harunokaze and on the right is me.
flick_ tied our hair together. Her hair is the same color mine used to be. Taken by
_krystalena
_krystalena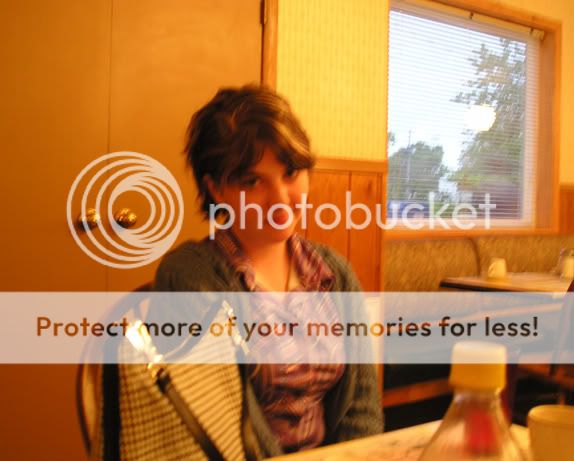 _krystalena and Happy Noodle Steve, with our waitress vacuuming in the background like a ghost.

flick_, Steve, and
harunokaze